I love peacocks and I couldn't resist this peacock when I saw it at Hobby Lobby last week, it was under $6 with the 40% off coupon I printed off their website. I put it on my gorgeous birdcage and then threw some pinecones from my neighbors house inside it for now. Next month I'll probably put Christmas ornaments in it, and then maybe some balls covered in moss during the spring.
Now watch this segue....
Since I'm showing the peacock in my house I'll now show off the peacocks in my
Etsy shop
. Click on the picture to go to the listing.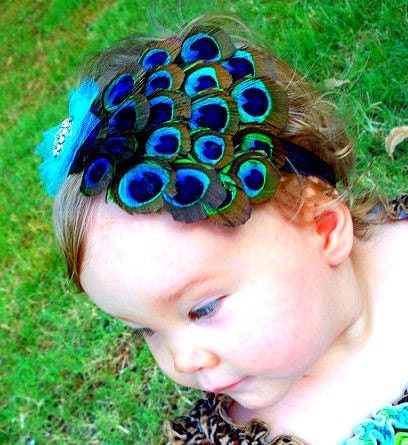 I'm participating in these Linky Parties today: